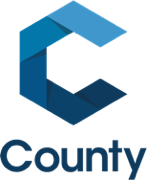 County operate nationwide, specialising in the areas of Commercial Rent Arrears Recovery (CRAR), High Court enforcement, forfeiture of leases, removal of travellers, eviction of squatters and persons unknown, process serving, investigations, Protester Removal and vacant building security.
In 2004 County established its Eviction Response Team in conjunction with our introduction of Common Law Eviction service and pioneered a new method of enforcement. Our ERT are specialists in Evicting Squatters from commercial properties and Unwanted Travellers (Gypsies), Protester Removal from private land.
County offer a wide range of High Court solutions to include the enforcement of Court Warrants and Writs throughout England and Wales; through our Legal Support Services we ensure that your case is handled professionally and efficiently and ensure that you get what you are owed.
County has attained a wealth of experience and professionalism over three decades of acting successfully on behalf of landlords, solicitors, managing agents and private clients nationwide and pride ourselves on the key areas: Honesty, Efficiency and Integrity and ensure that we utilise all of our experienced resources in the best way, with one common objective: ...to assist our client to reach their objective in the most cost effective way...